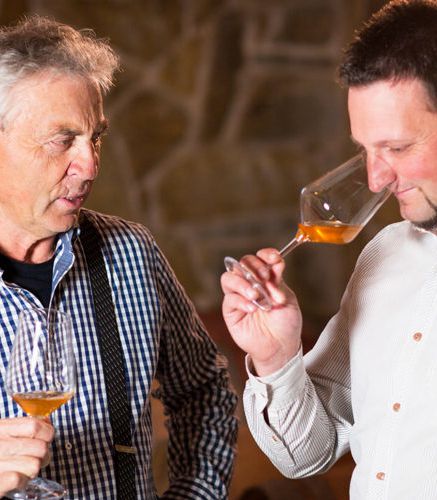 ---
Behind the brands Draga and Miklus there are people, as well as vines and fruits.
Mitja, with his tireless parents Anna and Milan, who are united by their passion and experience of the generations of Miklus family, leads the company with passion and determination of the ancestors.
---
The vineyards are entirely covered with grass, managed with maximum respect of the environment and especially of the consumer, without the use of herbicides.
The property extends around the winery in the best areas of the Collio and is divided into two plots:
Draga: The vineyards are planted in the sunniest part at an altitude of 200 meters and have always produced excellent crops.
Breg: The vineyards are planted at an altitude of 220 meters and surround the winery. They are also exposed to the sun but beaten by stronger winds, where the most resistant grapes find comfort.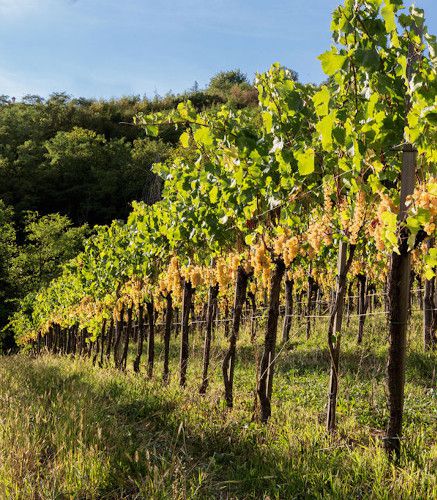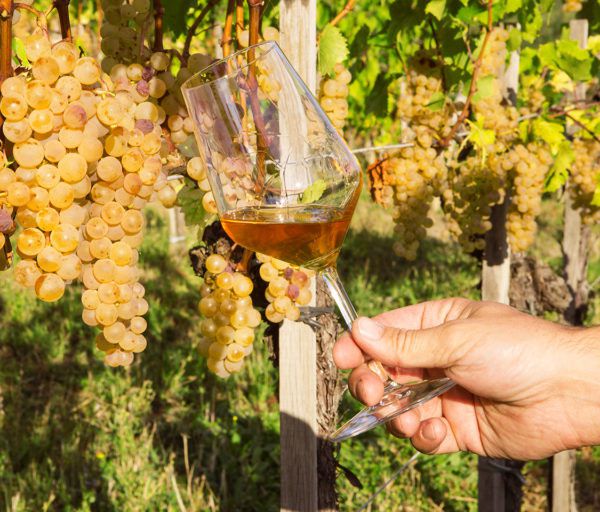 ---
The grape growing methods are "Cappuccina" and "Guyot" with 4000/6000 plants per hectare. The production is very low, from 4000 to 7000 kg per hectare, in order to ensure the highest quality of the grapes. Most of the work in the vineyards, such as the grape harvest, crop thinning or the grape selection, is made by hand with respect for the tradition and especially due to the steep slopes.
Mitja: "For years we have been aiming at increasing the attention to the vineyards and grape selection, as it is from the raw material that a high quality product is made."
We have chosen only one master: the Natur
---
Our company has been awarded several times with the eco-friendly prize.
The vineyards are covered with grass and managed with low environmental impact. The wine is bottled in lightweight glass. We benefit also green energy generated by two photovoltaic systems. The rainwater is recovered in a large tank for agricultural use and for the cleaning of machinery. We are provided with a natural water spring that allows us to have independent water supply even during the drier years. Moreover, we also use the renewable energy for heating business premises obtained directly from our property.
Grandfather Franz often said: "If you respect the nature and the land, they will never betray you."